An energy-efficient LED light
The BEKEN pig light is an LED tube specifically designed for use in pig houses. It is moisture-resistant (IP67), shatterproof (IK10), energy efficient and very easy to install with the HT19 quick connect plug & play system. The BEKEN pig light is available in both single and double-ended HT19 cable connections with light beam angles of 180° in 1500mm T12 30W.
Advantages of BEKEN light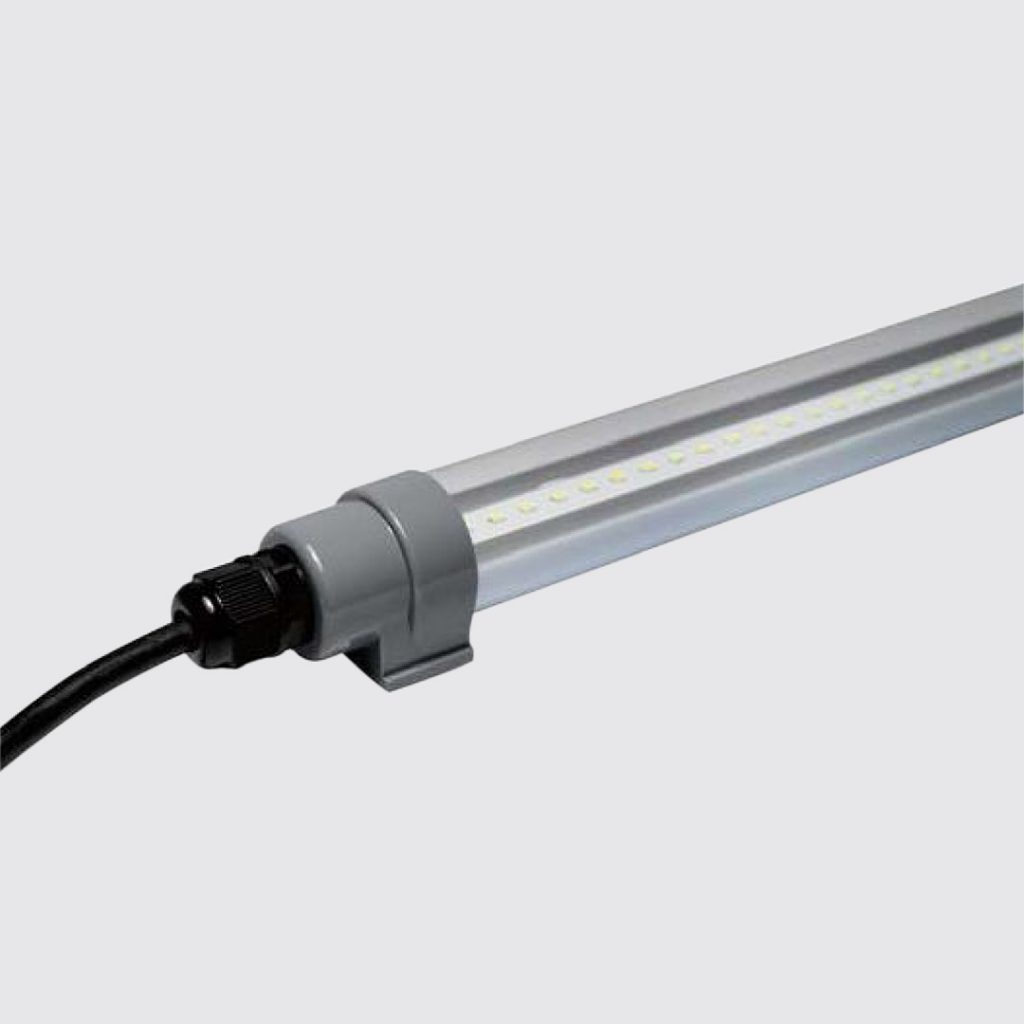 BEKEN lights make economic sense. An average pig house with 40 1500mm LED tube lights will save €654 per year using super energy efficient BEKEN LED lights. A complete installation of BEKEN lights will pay for itself within 3 years. Over the lifespan of the BEKEN lights an average pig house will save over €20,000 in energy costs.
| | Current installation | BEKEN LED installation |
| --- | --- | --- |
| Average house | 40 x 58W fluorescent | 40 x 30W Beken LED lamp |
| Energy load | 2.32 kW | 1.2 kW |
| Average lifetime | 10,000 hours | 50,000 hours |
| Average operation | 8 hour day (365 days) = 2,920 hours | 8 hour day (365 days) = 2,920 hours |
| Running cost (€0.20 per kWh) | €1,354 | €700 |